ABOUT R2//NYC
Check out the New Rider Toolkit
NEW ROUTE FOR 2020!
WHAT YOU GET / WHATS INCLUDED?
All aspects of the ride are looked after; your focus should be on the ride, enjoying the experience, and ensuring you are eating properly and staying hydrated. The support team will be with you every step of the way to help.
Breakfast, lunch and dinner—as well as nutrition and hydration stops—will be provided. Should you have any specific nutrition/hydration preferences, please bring them with you. A specific list of nutrition/hydration options will be provided to riders in the summer. R2//NYC will not provide any additional nutrition/hydration options beyond the specific list.

Please note that any specialy wine or additional alcoholic beverages throughout the ride are at the expense of the rider.

All hotel accommodations with double occupancy are included in the R2//NYC registration fee.

Your return flight from NYC to the greater Toronto area is included in your registration fee.
Please send any questions regarding rooming or dietary restrictions to r2nyc@ooch.org.
THE KIT
All riders will receive the official R2//NYC kit which will include the following:
Returning rider registration kit:
• 2 x short-sleeved jerseys
• 1 x set of arm warmers
• 1 x set of leg warmers
• 1 x vest
• 3 x pairs of socks

New rider registration kit:
• 2 x short-sleeved jerseys
• 1 x set of arm warmers
• 1 x set of leg warmers
• 1 x vest
• 3 x pairs of socks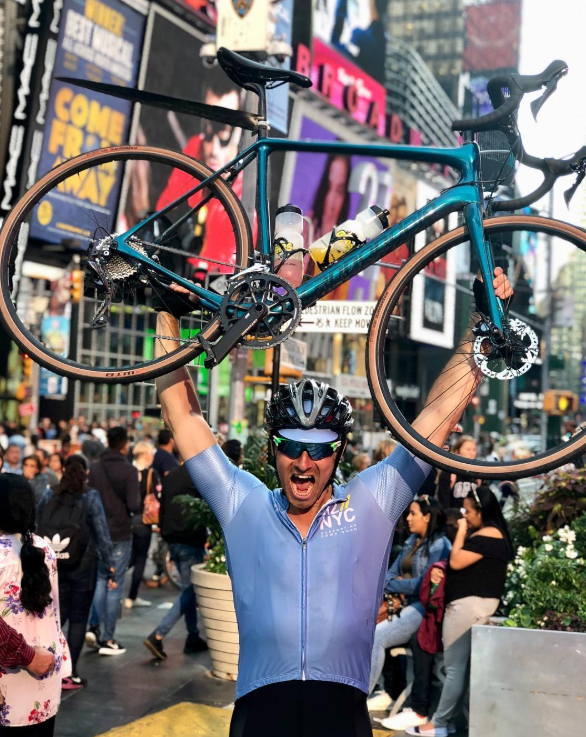 ADAM
"R2//NYC was my athletic highlight of 2018. The ride was a chance for me to 'do good' by raising money for Camp Ooch, while taking on a tough but fun challenge with new people with similar ambitions. Everything from the route to the planning to the accommodations was incredibly well executed. I'll be back in 2019 for sure!"
​—Adam van Koeverden
4 x Olympian, 4 x Olympic Metal Winner
TIM
"R2//NYC is a first-class riding experience — human powered from your driveway to Manhattan! The riding is incredible; however its the special connection with Camp Ooch that sets this ride apart. Each evening is spent with Ooch staff participating in Camp ritual, bonding as a team, and learning about how our ride is supporting the real heroes — the brave kids of Camp Ooch. R2//NYC is the perfect way to cap off your cycling season."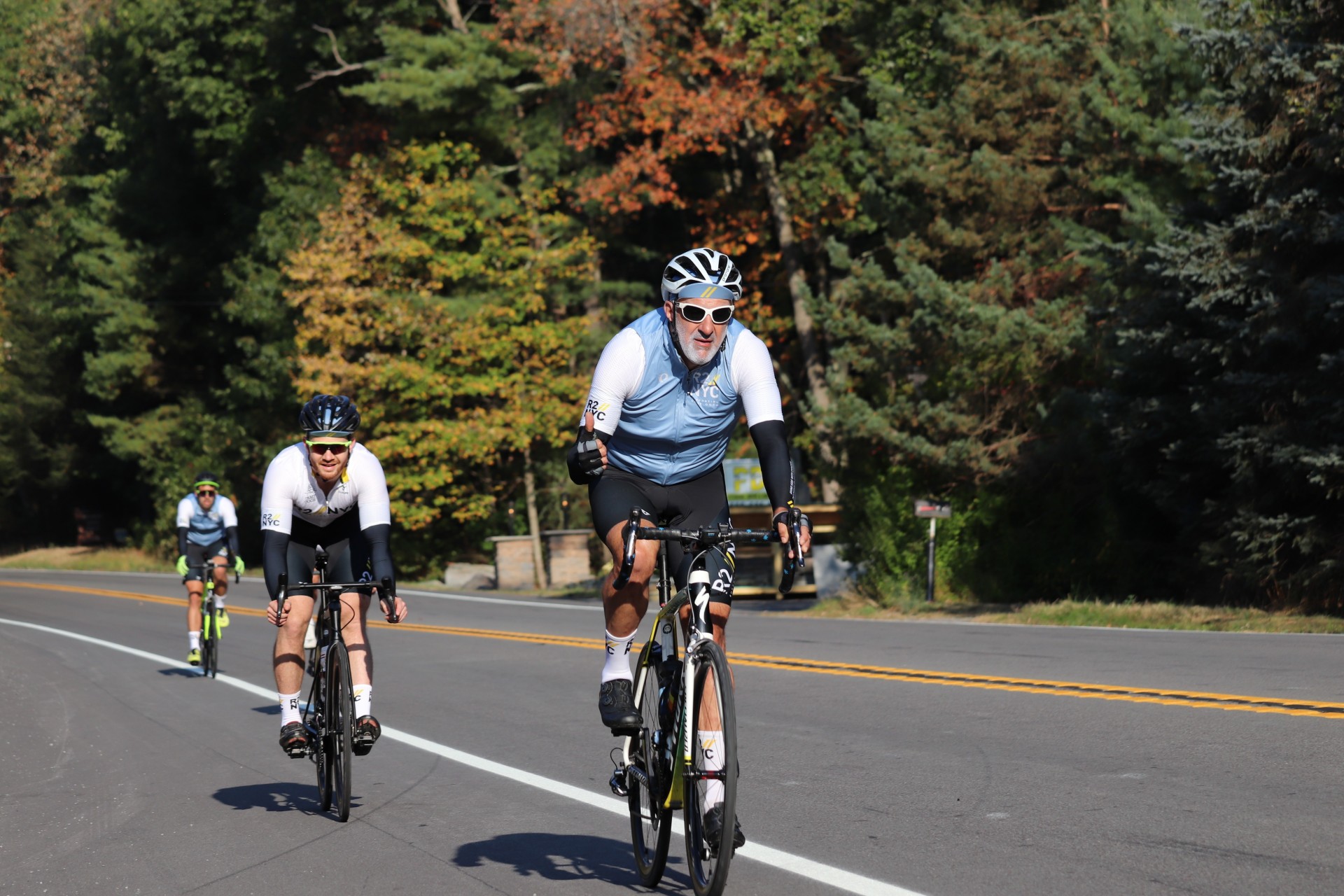 GARY
"There simply isn't a bike ride like R2//NYC. Five days of challenging riding on roads less travelled through gorgeous and hilly landscapes. Riding on an intimate team, sort of like the pros — all with a sense of Camp Ooch effectively woven in. I'm already excited for the 2019 edition and the future growth of R2//NYC."