Birdies Fore Love
$63,920.50
Give the gift of Ooch to kids affected by childhood cancer
Thank you so much for visiting RSM Canada's Camp Ooch fundraising page, as part of the firm's annual Birdies Fore Love fundraising campaign from August to October. We are delighted to
More...
Give the gift of Ooch to kids affected by childhood cancer
Thank you so much for visiting RSM Canada's Camp Ooch fundraising page, as part of the firm's annual Birdies Fore Love fundraising campaign from August to October.
We are delighted to support Camp Ooch again this year, following last year's fundraising success, which sent 42 kids to 1 week of camp! Please help us share the Magic of Ooch with more kids this year by making a donation.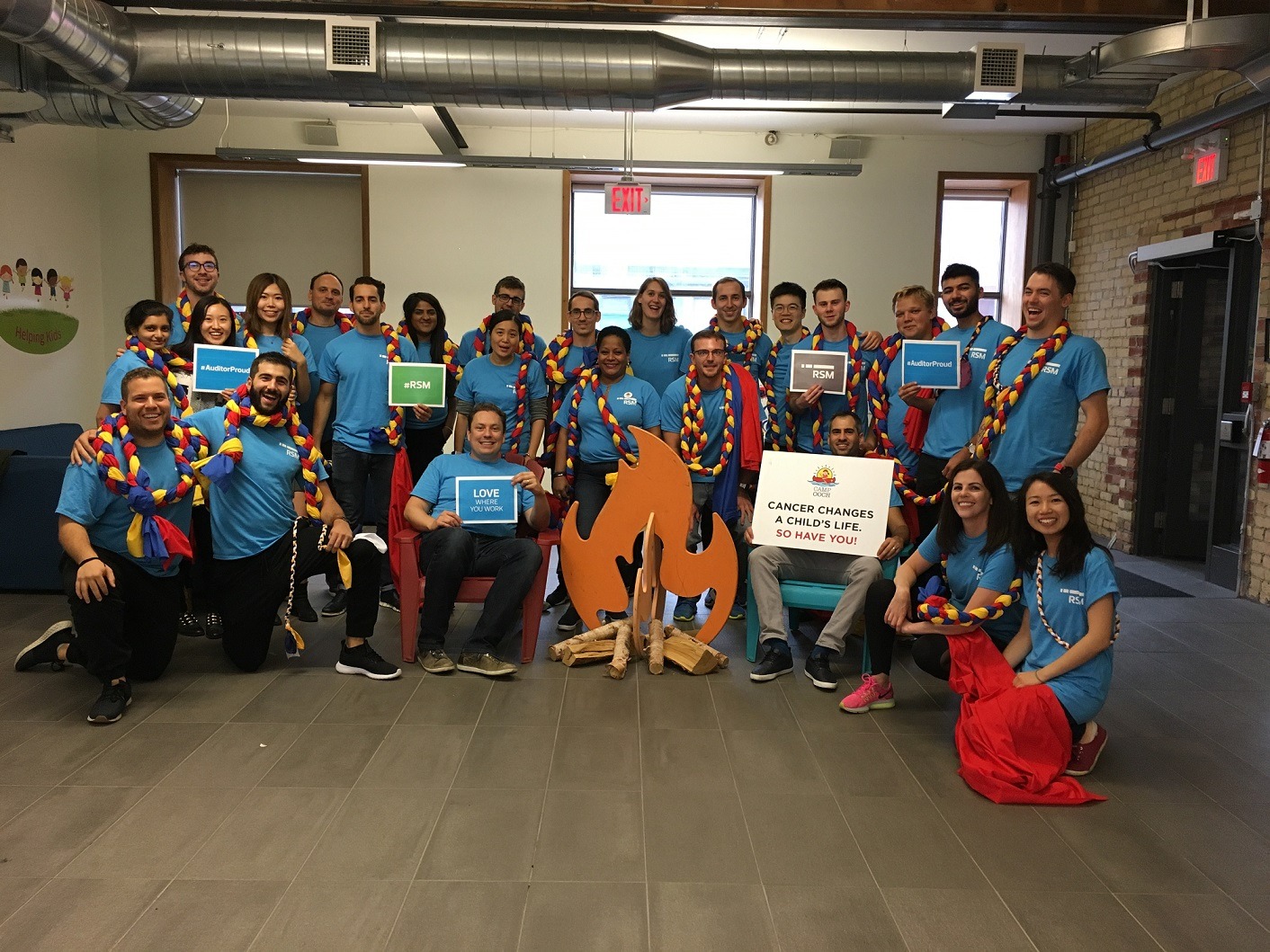 Birdies Fore Love is RSM's charitable giving platform for The RSM Classic, a PGA TOUR event for which RSM is title sponsor. Through this program, RSM people across North America, supported with a matching donation from the RSM US Foundation, raise funds for deserving charitable organizations focused on enhancing educational outcomes and the quality of life for children and families. Over the past nine years, The RSM Classic has donated more than US$13 million to help charities that support children and their families.
Thank you so much for your caring support!
Watch the video below to learn more about the magic of Ooch:
Camp Ooch gives kids affected by childhood cancer the chance to just be kids
Ooch is a year-round social support system for kids affected by childhood cancer and their families. Your donations will help us bring the healing power of fun, friendship and self-confidence to kids wherever they are in their cancer journey; from hospital beds and waiting rooms, to campfires and overnight canoe trips and more.
Ooch changes the lives of over 1,600 kids affected by childhood cancer every single year, at no cost to their families. But almost 80% of kids with cancer in Ontario don't have access to the wonders of camp.
Together, we can help change that. You generous support will help to build more friendships, connect more families, and create more joy for kids affected by childhood cancer in communities across Ontario.
Thank you for being an important part of the Magic of Ooch.
Processing donation...