Week Two Challenge: Camp Cookin'!
Can't stand that summer heat? Then get out of the kitchen with camp-style cooking!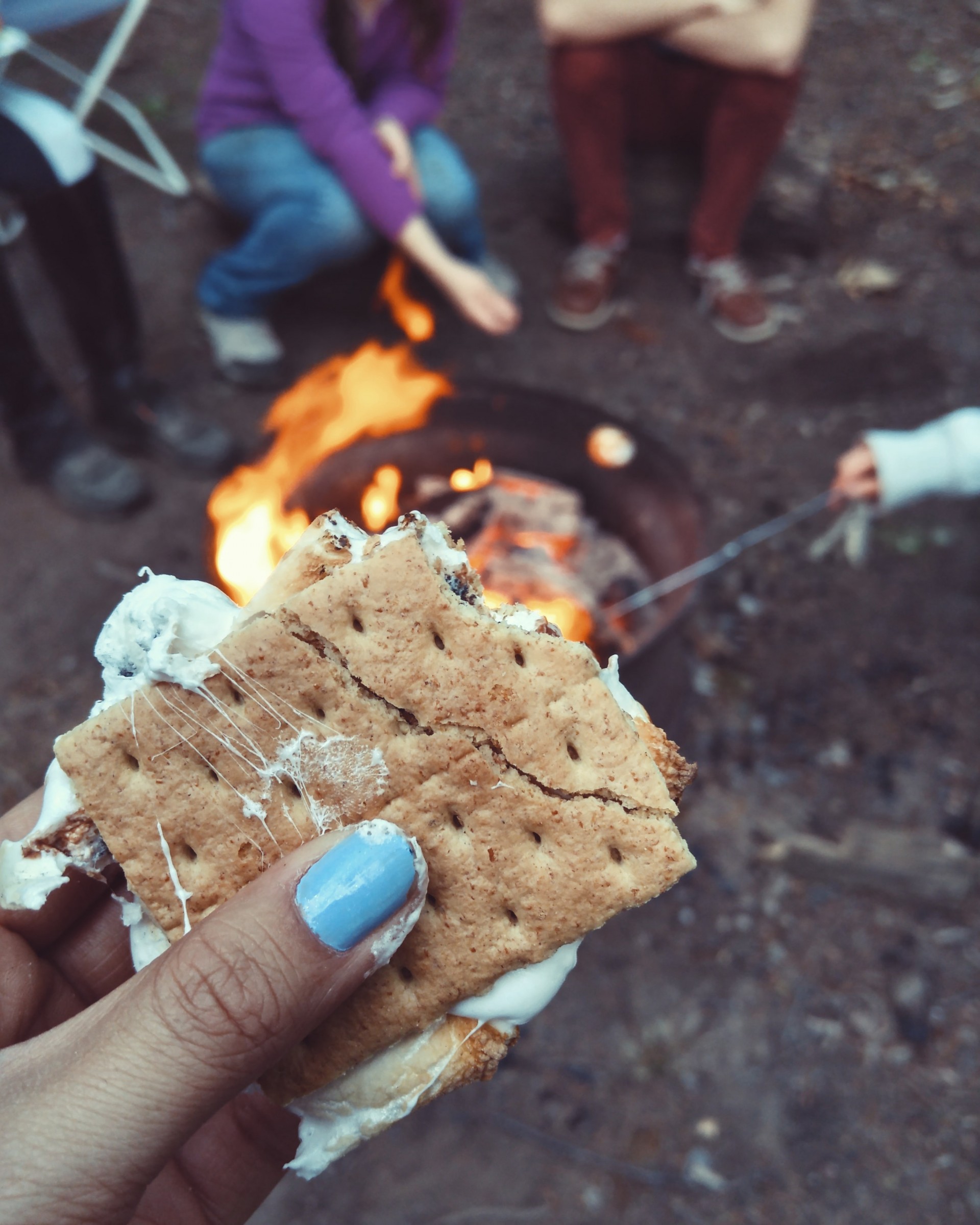 Below is a list of activities and ideas that you can do yourself in all along the theme of "Camp Cookin'". Cooking over a campfire is one of life's great pleasures but camp food can be made anywhere. Hot dogs, marshmallows, and s'mores are so synonymous with camping that they're practically alongside each other in the dictionary! Here are some ideas to inspire you this week:
Camp Cookin' Activities
- Eat outdoors
- Roast a marshmallow
- Fire up the grill for a cookout
- Make spider dogs
- Plan a picnic
- Make a S'more Click here to download
- Cook on a campfire
Don't forget to take a picture of your CampOut cuisine! Post your shots on social with the #CampOut hashtag and tag @campooch and @camptrillium.
*Please ensure that any real campfire activities are conducted safely and with appropriate implements.
*Practice safety when using kitchen and cooking equipment and, if you're a CampOut Kid, always ask for help from a parent!